Dividers
Stall dividers give your horses the socialization, or privacy, they need. Available in a wide array of styles, woods, and metals, Blackwood custom stall dividers keep your horses safe and happy.
Dividers That Keep the Peace
While horses do enjoy seeing each other and what's going on in the barn, some like it more than others. And sometimes, all horses want a bit of privacy and calm. We can design custom stall dividers that suit your horses' needs and temperaments, as well as your barn and personal taste.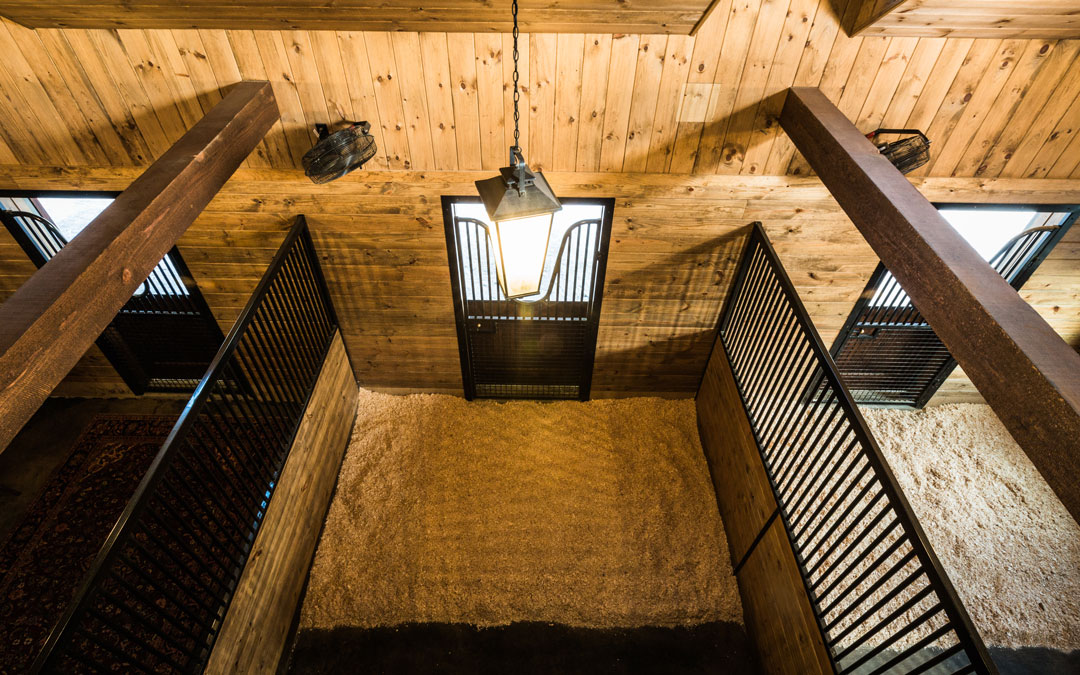 The Best of Both Worlds
Metal grill dividers allow horses to see one another and light to filter through. Solid dividers provide privacy for eating or sleeping and can help anxious horses stay calm. Not sure which to choose? Try a horse stall divider that is solid on the bottom with a metal grill on top. A drop-in divider can be used to create privacy as needed.
Ready to Build It with Blackwood?
Visit our Get Started page to start your custom horse stall divider project with Blackwood Equestrian Stalls.