Entrance Gates
Whether they're welcoming you home or keeping your horses in pasture, entrance gates are a distinctive feature of any property. Designed and built for both beauty and security, Blackwood gates make each entrance one to remember.
Designed Specifically for You
We design entrance gates not only for utility but also to reflect the style of you and your property. Based on your preferences, we'll recommend the best wood species to achieve your desired look and stand up to the elements. With mortise-and-tenon joinery and meticulous steel fabrication, Blackwood gates are built to last.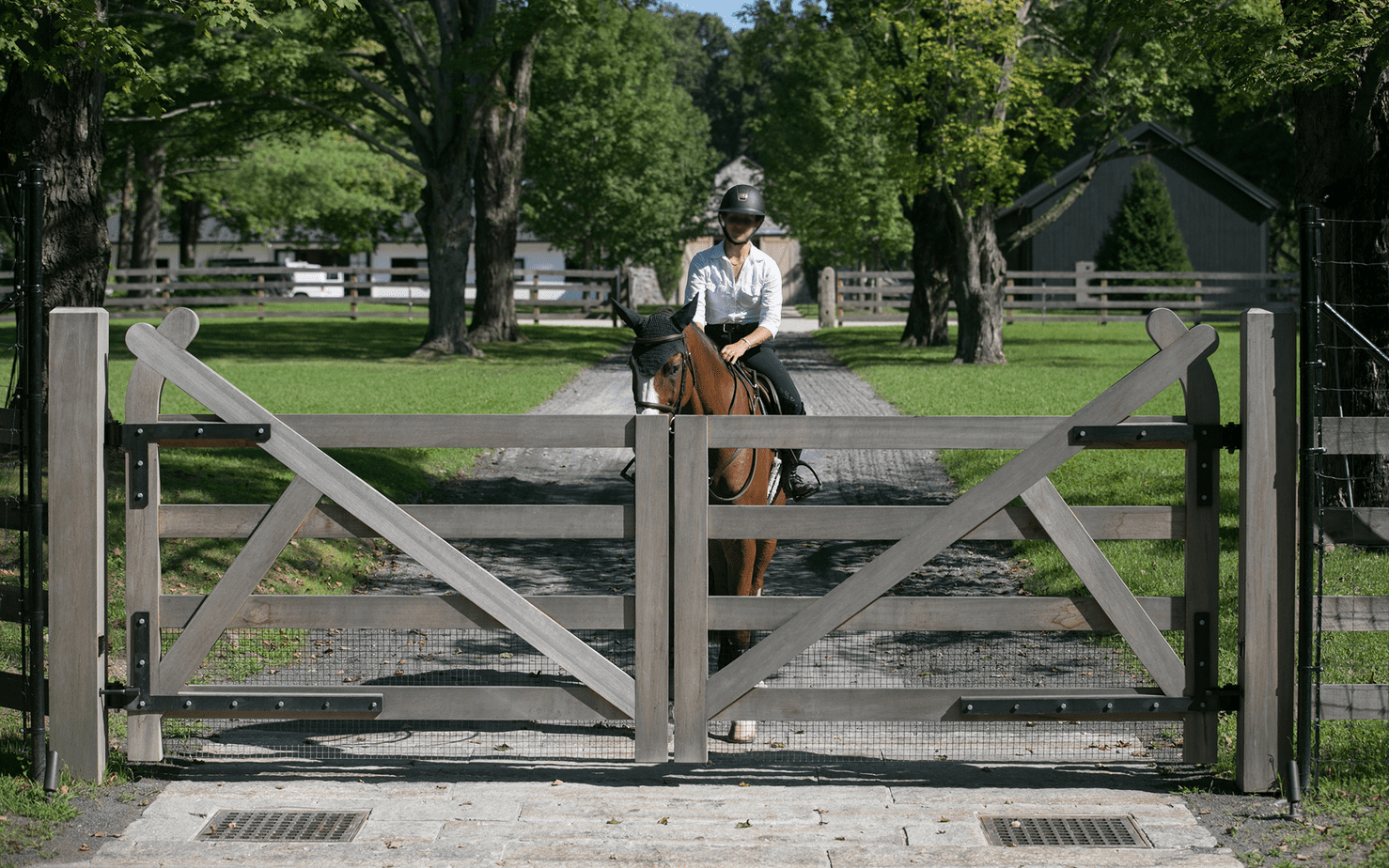 Beauty & Strength
Blackwood entrance gates are often born of a collaboration with Vintage Millwork & Restoration. We combine their superb woods with our high-quality steel for beauty and strength that can't be matched. 
Ready to Build It with Blackwood?
Visit our Get Started page to begin your custom entrance gate project with Blackwood Equestrian Stalls.