Dividers
Horse stall dividers give your horses the socialization, or privacy, they need. Available in a wide array of styles, woods, and metals, Blackwood custom stall dividers keep your horses safe and happy.
Horse Stall Dividers That Keep the Peace
While horses do enjoy seeing one another and what's going on in the barn, some like it more than others. And sometimes, all horses want a bit of privacy and calm. At Blackwood, we design custom horse stall dividers that suit your horses' needs and temperaments, as well as your barn and personal taste. Built in our state-of-the-art facility with the highest-quality steel, every stall divider we create stands out due to its exceptional quality and timeless appearance. Regardless of the style chosen, horse owners can expect nothing but the best when they work with Blackwood Equestrian Stalls.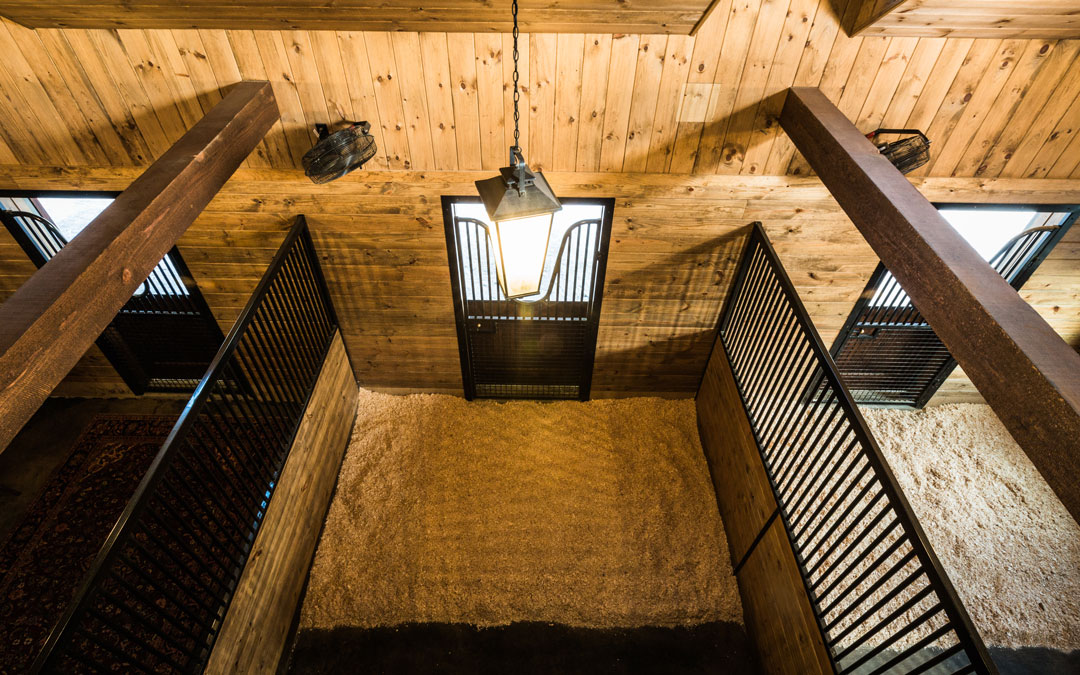 Exceeding the Expectations of the Equestrian Industry
Not only do we aim to build second-to-none stall dividers, but we strive to create the best experience possible for our customers. Our personalized service and dedication to everyone who works with us is something we not only take pride in but consider to be a cornerstone of our business. Regardless of the project size or type, the team at Blackwood is ready to exceed your expectations. From the moment you reach out until your project is complete, the level of service you'll receive is unparalleled in the equestrian industry.
Custom Horse Stall Dividers: Ready to Build It with Blackwood?
If you're ready to get started on your custom horse stall project, complete with the ideal stall dividers to complement your design, contact Blackwood Equestrian Stalls. Our designers and craftsmen are ready to make your vision a reality and provide your horse with maximum comfort, safety, and well-being.