Horse Stalls
Stalls are your horses' home — make sure they're a safe haven. While always designed with an eye for beauty, Blackwood custom horse stalls are built with your horses' safety as our top priority.
Your Horses Deserve the Best
Top-quality stall fronts begin with unparalleled expertise. With decades of experience, the Blackwood team understands horses and their needs, so we get the details just right. Tell us about your horses. Are they demanding? Have unusual quirks? Chances are we've seen it before — and if we haven't, we love the challenge of designing the right custom solutions for you. 
And to bring those solutions to life, we build our stall fronts with nothing less than the best materials and meticulous craftsmanship. We use high-quality steel, prime it for extended longevity, and powder coat it for a smooth, consistent finish. Add to that hand-selected wood in a variety of species — including reclaimed white oak, new oak, mahogany, and eastern white pine — and your horse stall components are guaranteed to not only look good but stand the test of time.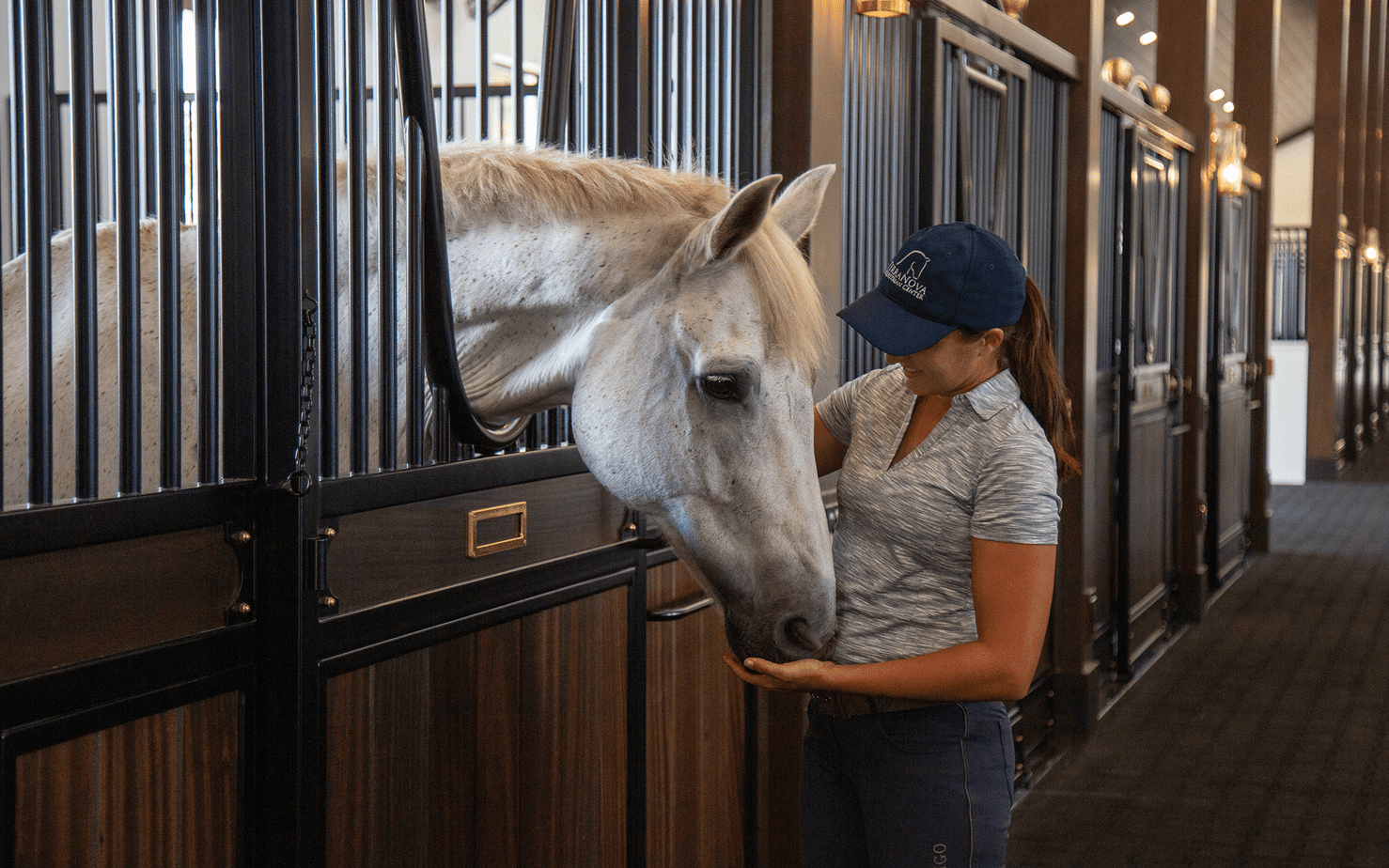 Stall Fronts Built by a Dedicated Team
At Blackwood, we strive not only to build world-class stall fronts but to provide an experience unlike any other. For us, building a new stall isn't just a job, it's a journey that we're privileged to take with every single customer. We recognize the investment you're making, and in turn, we aim to build superior stall fronts that both look amazing and last for years to come. We take the utmost pride in getting to know those who work with us, and we do everything we can to ensure your unique vision is brought to life.
Ready to Build It with Blackwood?
If you're ready to get started with your custom horse stall project, contact the experienced team at Blackwood. Our dedication coupled with our years of experience has helped make us the ideal choice for horse owners looking to upgrade or build new stall fronts.
Visit our Get Started page to begin your custom project with Blackwood Equestrian Stalls.