Strong, Elegant, Built to Last
Blackwood Equestrian Stalls is a custom horse stall builder dedicated to precision craftsmanship, high-quality materials, and the safety and comfort of your horses.
As the preferred horse stall manufacturer of B&D Builders, we have more than 20 years of experience in equestrian projects — but we also understand that no one knows your horses better than you do. Our expertise meets your expectations to create one-of-a-kind equestrian products that are as sophisticated as they are durable.
Strong, elegant, and built to last — Blackwood builds custom stalls, barn doors, and entrance gates that have a lot in common with your horses.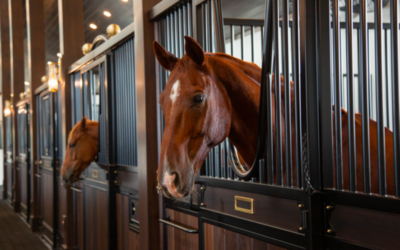 Stall fronts and doors are easily the most used parts of your barn, which is why high-quality builds are so important. Attention to detail really makes a difference in the overall appearance of your barn and the ease of taking care of your horses. Whether you're...