Strong, Elegant, Built to Last
Blackwood Equestrian Stalls is a custom horse stall builder dedicated to precision craftsmanship, high-quality materials, and the safety and comfort of your horses.
As the preferred horse stall manufacturer of B&D Builders, we have more than 20 years of experience in equestrian projects — but we also understand that no one knows your horses better than you do. Our expertise meets your expectations to create one-of-a-kind equestrian products that are as sophisticated as they are durable.
Strong, elegant, and built to last — Blackwood builds custom stalls, barn doors, and entrance gates that have a lot in common with your horses.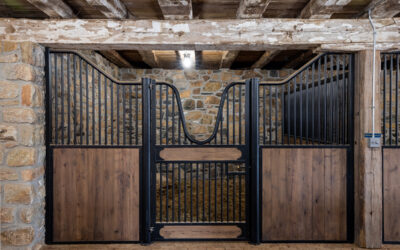 There are so many choices when it comes to stalling your horses that you'll want to be sure you make the right decisions for your horses' benefit. Blackwood has the expert knowledge for the design and manufacturing of custom horse stall doors, front systems, and other...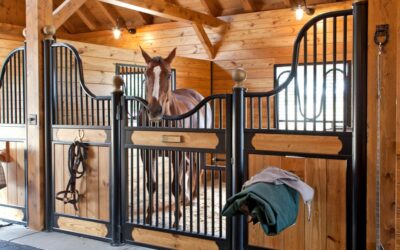 Horse stalls provide a safe, comfortable haven, a place for your horses to relax and take shelter from the elements. With equine stalls playing such an important role in keeping your horses healthy and happy, building custom horse stalls to meet their needs is a smart...